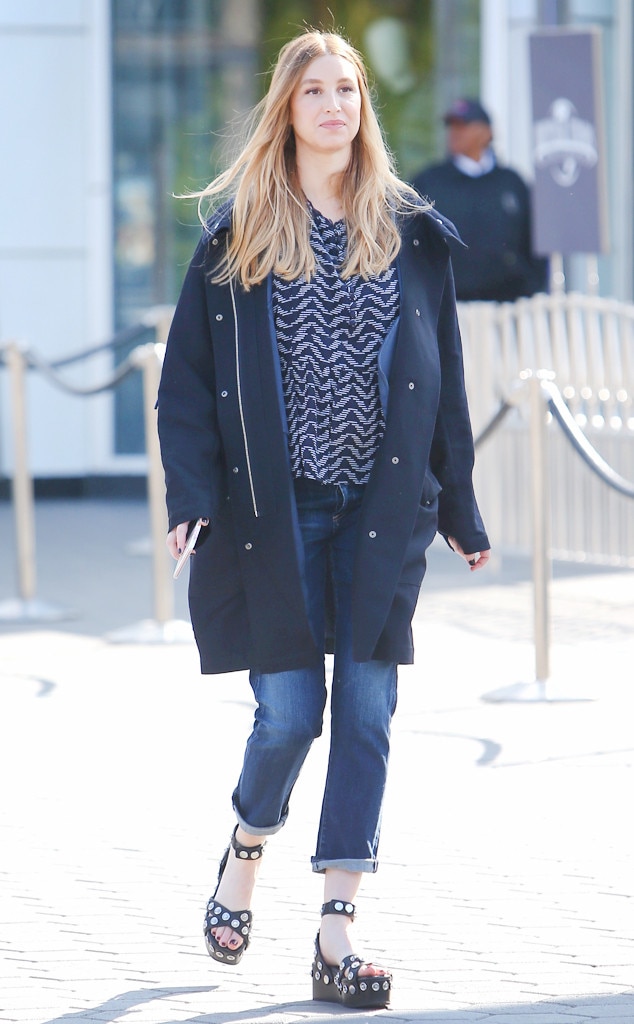 This soon-to-be mom is looking extra cool in flatforms.
The good news: At 55 percent off, you too can own Whitney Port's killer, embellished Alexander Wang sandals. The bad news (for some): They're still $268.
While, of course, owning the real deal is ideal, the same look is achievable for a little bit less. For starters, you should already have a pair of jeans, a white tee and a light-weight jacket in your closet, so all that's left to do is shop the below discounted buys hand-picked for you!
Easy, right?